June is almost over, which means it's about to get really HOT outside. Like really. And while the heat might cause us to break out our cutest off-the-shoulder tops and slide sandals, it also causes us to break out in a sweat. Whether we're just commuting into work, taking the dog for a walk, or sitting outside at brunch with friends, summer sweat is inevitable.
In addition to the usual annoying beauty problems that hot summers cause–like greasy skin and summer acne–there's also the high probability that your makeup will run–and fast. There's nothing more annoying than spending an hour on a flawless face of makeup in the morning, just to have it smear before you even reach the office. Not only is it a waste of time but HELLO–it's a huge waste of money. Beauty products ain't cheap!
Sweat-Proof Summer Beauty & Makeup Products
But don't stress just yet. There is a way to enjoy the warm weather and keep your full face of makeup looking #FLAWLESS. Enter, sweat-proof makeup products. Naturally, as the seasons change you should update your makeup products to better fit the climate. Chances are, you don't really need your super moisturizing foundation as much in the summer as you could use a mattifying one. And while you could get away with just a water-resistant mascara in January, waterproof mascara is a necessity in July.
There are a ton of products out there that will help to keep your makeup intact, even on the hottest days of summer, you just have to know what to look for. Opt for lightweight powders instead of liquid products (unless you like that dewy look), choose a matte-finish instead of hydrating, and always go for the oil-free products. Always.
The Best Sweat-Proof Summer Beauty Products For Summer
To keep your face from literally dripping off this August, try one of these amazing sweat-proof beauty products. This list of makeup products includes favorites that have the seal of approval from our editors so you know they have to be good! Trust me, you're going to need them.
Too Faced Hangover Replenishing Face Primer ($32)
To keep your makeup in place, a primer is a must in the summer. This one by Too Faced contains coconut water to keep your skin hydrated in the summer heat. With this as a base to your makeup, you can guarantee your foundation isn't going anywhere!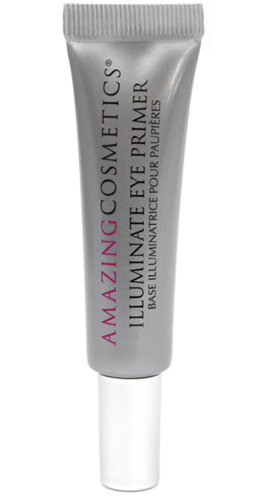 Amazing Cosmetics Online Only Illuminate Eye Primer ($24)
If you choose to wear full eye makeup in the summer, you risk sweating off the colors, resulting in raccoon eyes. An eye primer will keep your shadows and liner looking just as flawless as when you first applied it.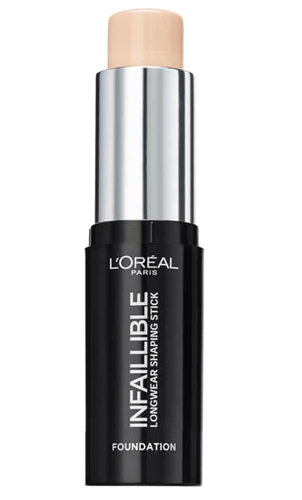 L'Oréal Infallible Longwear Shaping Stick Foundation ($12.99)
Conceal, define, enhance, and highlight your features with this new foundation by L'Oréal. It will provide you with medium, buildable coverage that lasts up to 24 hours–a necessity for long summer days The creamy formula is weightless and doesn't cake or drag.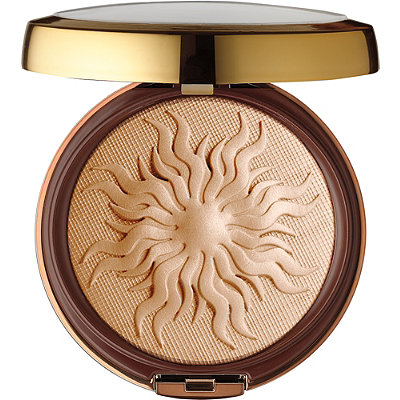 Physicians Formula Bronze Booster Glow-Boosting Airbrushing Veil Deluxe Edition ($14.99)
Enhance your sun-kissed glow with a shimmery bronzer like this one by Physicians Formula. The powder, baked bronzer delivers a skin-perfecting finish that will reflect light for a radiant glow–without looking like you're shiny from sweat.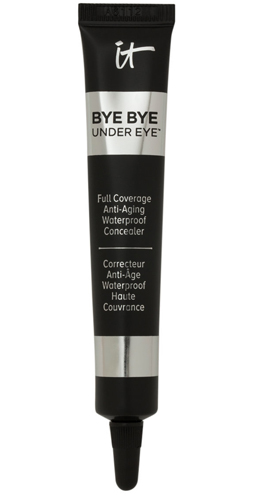 IT Cosmetics Bye Bye Under Eye Anti-Aging Concealer ($24)
While many women prefer to nix the concealer in the summer, sometimes stubborn undereye bags and blemishes demand it. For a concealer that will stay put all day, despite heat and sweat, this one from IT Cosmetics is perfect.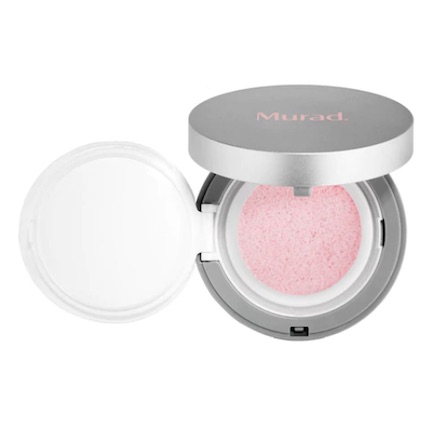 Murad MattEffect Blotting Perfector ($39) 
This translucent liquid-blotting formula instantly mattifies skin, absorbs oil and visibly minimizes pores to perfect the skin. It's formulated to refresh or set makeup and is packaged in a convenient, on-the-go compact that will help keep your glam looking fresh all day long.
Urban Decay All Nighter Long-Lasting Makeup Setting Spray ($32)
This setting spray is so good, your makeup could withstand a summer downpour and still look #FLAWLESS afterward. No joke–this is a favorite among many of our editors. It's a summer beauty staple.
Stila Stay All Day® Waterproof Liquid Eye Liner ($22)
There's a reason this eyeliner has over 9,000 reviews on Sephora. Nothing can make this baby budge–except makeup remover, of course–even then, it puts up a good fight. You won't be able to sweat this liner off, no matter how hot it gets.
Bareminerals Complexion Rescue Tinted Moisturizer ($30)
In the summer, sometimes a good tinted moisturizer is all you need to rock that fresh face, no makeup look. This one by Bareminerals is super hydrating and will give you naturally radiant coverage.
SheFinds receives commissions for purchases made through the links in this post.
Article Title In Big Caslon Two Lines, Centred