100+ Gift Ideas For Everyone On Your Holiday List
Buying baby shower gifts can be so hard. Especially if you don't have kids, you have no concept of what the parents actually need–but of course, you don't want to show up empty handed. You want something pretty and sweet–but functional. When you spend money on a gift, you want it to get used–and of course, you want all the oohs and aahs when the gift gets opened at the shower.
That's why everyone is freaking out about the Burt's Bees Baby Bee Box. This epic box comes with everything new parents want and need–onesies, hats, mitts, burp cloths, bibs, a towel, washcloths, a crib sheet, a plus toy, shampoo, lotion, wipes, diaper cream, a book, and much more. It's truly the motherload: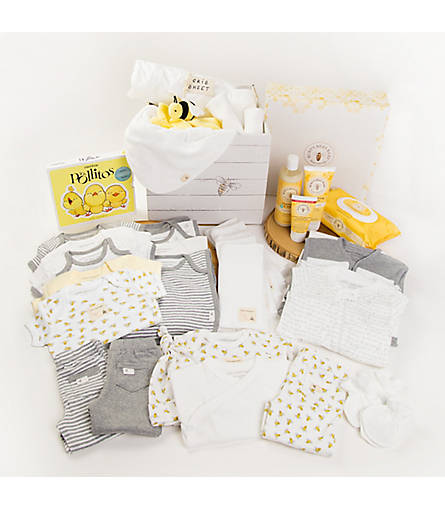 Baby Bee Box ($200)
Trust me–I have a four year old and one on the way, this is something every mom or dad would dream of getting at their shower. Burt's Bees Baby's super-soft onesies are a favorite among parents, and their bath products are so gentle and reliable. The presentation is great, too. I would have LOVED if I had received this gift at my first shower. Hint hint, nudge nudge, friends and family.
Plus, for every Baby Bee Box purchased on www.burtsbeesbaby.com, they donate one to a U.S. family in need through Save the Children.