As much as I've loved carrying my carefree straw tote all summer long, I'm ready for an upgrade. Buttery soft leather in a rich hue? Yes, please!
Cuyana is answering the call this fall with their new Wide Strap Tote. Ladies let me tell you: this bag is perfection. As the name suggests, this bag is your classic, wear-everywhere tote with a classic twist. The straps are slightly wider–2″ to be exact–so they never dig into your shoulder and stay put even when the bag is jam packed.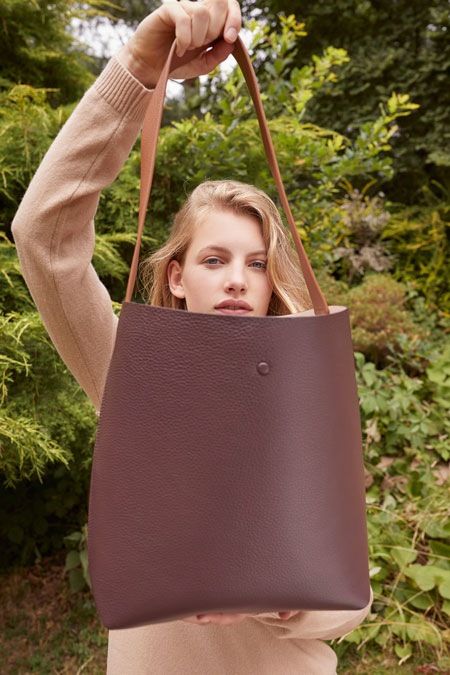 Comfort aside, this handbag has all the signature hallmarks of a beloved tote. It's super spacious so you can easily carry around everything you'll need during the day. There's an inside pocket that's especially handy for storing items like keys, gadgets and your favorite lipstick. Another bonus: you can carry this tote open for ease of access or you can use the leather tie closure to keep your belongings secure when you're commuting or traveling.
If you're ready to add this bag to your collection, wait just one more minute. I need to tell you about the incredible Italian leather this bag is made from. It has a pebbled texture that makes it keeps it from being too delicate to be practical, but it's so luxe that you can easily bring this bag anywhere, be it a board meeting or a date night. It comes in black which is always a no-brainer option, but if you're feeling a little more adventurous the burgundy is simply stunning.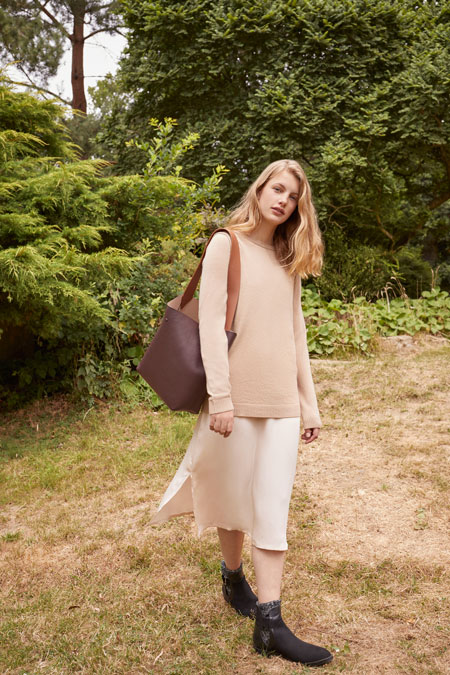 If there's one item every woman should update for fall, it's definitely her go-to everyday handbag and hands down, this is the tote no woman should be without. It's that good.
The editors at SheFinds wrote this post on behalf of Cuyana and received compensation as part of our agreement.
Article Title In Big Caslon Two Lines, Centred