Article Title In Big Caslon Two Lines, Centred
Being a shopaholic is kind of a prerequisite when it comes to working at SheFinds. There's just something about a great online score–whether for yourself or a complete stranger!–that you just can't fake. My frugal friends used to make me feel a bit guilty about how much I loved shopping. "Do you really need another handbag?" they'd ask. "You spent how much on those shoes?!" they'd say.
You don't even know how ridiculously excited I was when Ebates came along. Not only does Ebates automatically find promo codes and discount codes for you to use when you're about to check out, but Ebates gives you cash back, too! Yes, cash back, as in you get paid for shopping. Just like that, my guilt was gone!
If you've never used Ebates, then chances are you're skeptical right now. I know because I was too. Cash back honestly seems like one of those things that's too good to be true, but in the case of Ebates, it's all legit. I know because I get checks from them!
Here's how it works: Ebates partners with tons and tons of brands. Literally, almost every site on the Web works with Ebates. Madewell, Bloomingdale's, Sephora… heck, even Amazon! These stores reward Ebates by giving them a commission whenever they get people to shop, but instead of Ebates keeping all the money, they share it with us! Pretty sweet, huh? The percentage of cash back you receive varies by store, but I've seen it as high as 12% at times!
The really amazing part? Ebates is totally free! There's no subscription fee, no hidden terms, nothing. It really is as good as it sounds.
I started using Ebates last year and now I basically never shop without it. Over the last year, I've gotten back over $350! I have the Chrome extension installed on all my computers so that whenever I'm on a site, I can click the Ebates icon and it will check for discount codes and activate my cash back.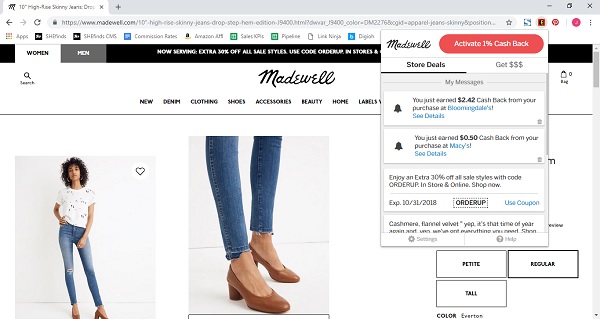 When I'm on my phone, I shop through the Ebates app. Those impulse, middle of the night splurges? Yup, getting "rewarded" for them, too.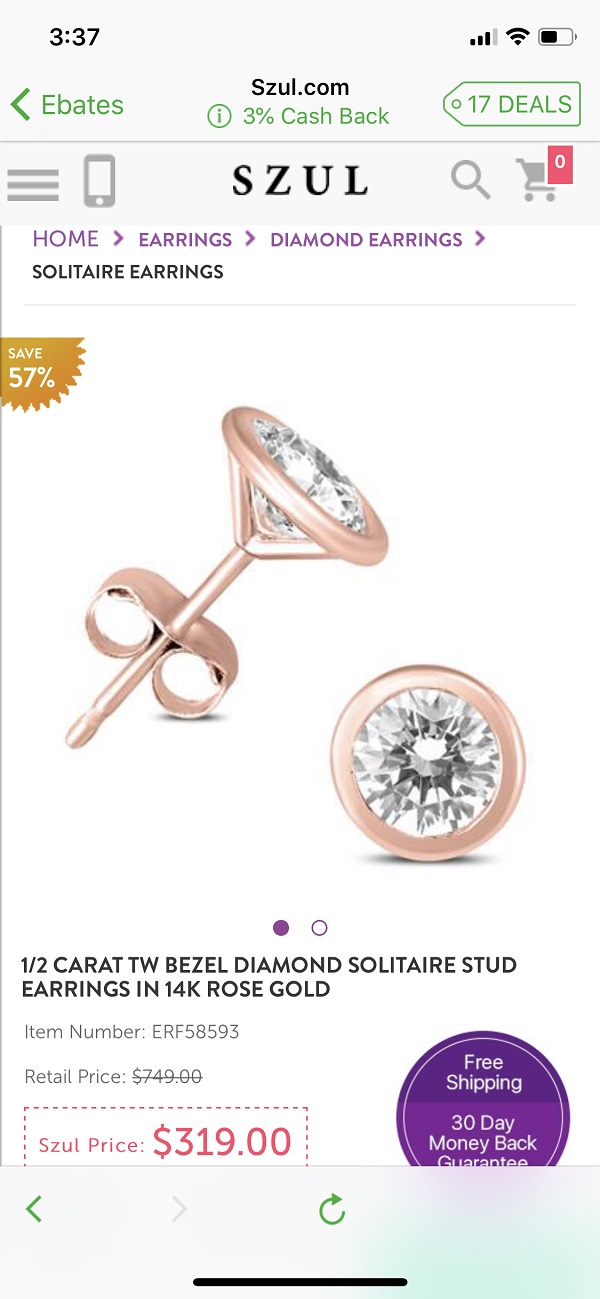 In addition to installing the extension and putting the app on your phone, I would definitely encourage you to sign up for Ebates' emails. You'll get alerts whenever a store increases their cash back percentage so you can earn even more.
Right now is also the best time to start using Ebates for two reasons. First, lots of stores will be increasing their cash back percentage for the holiday season, so you'll be able to earn major moola.
Case in point: Sephora highly-anticipated VIB sale is going on right now and Ebates users can get additional cash back when they shop the sale through our site, extension or app.
Second, you're going to be buying so many gifts and random things for the holiday season, why not make some money while you shop?! The biggest Ebates check I ever received–I'm talking over $100!–was earlier this year from all my holiday purchases. Between the higher cash back percentages and the seasonal increase in your spending, using Ebates during the holidays is really a no-brainer.
As if the potential to earn hundreds of dollars just by shopping wasn't incentive enough, Ebates is also offering one lucky subscriber the chance to win a $500 gift card. Just type in your email address in the box below to enter to win. You must be an Ebates subscribers to enter, so if you don't already have one click here to get started!
Ebates x SHEFinds – $500 Visa Gift Card Giveaway
SIGN UP FOR YOUR FREE EBATES ACCOUNT NOW
The editors at SheFinds wrote this post on behalf of Ebates and received compensation as part of our agreement.