Article Title In Big Caslon Two Lines, Centred
Reese Witherspoon is a big supporter of her own clothing line Draper James. Honestly, I've never seen another celeb post *as many* pictures of themselves wearing their own clothing brand–and it always looks good:
Whether she's at home celebrating Mother's Day with Ava, Deacon and Tennessee, or on-set of the much-anticipated second season of "Big Little Lies," Reese's Draper dress of choice is always so pretty and flattering.
And the news gets better: ending tonight, Draper James is having a sale on Reese's favorite summer finds. You can get 20% off–including some of her favorite styles she's worn recently!–with code SUMMER.
This Stripe Shift Dress that Reese recently wore on the set of "Big Little Lies" is now 20% off with code SUMMER.
We love the idea of wearing this all summer long. It would be perfect in places like Nantucket or Newport. Shop now: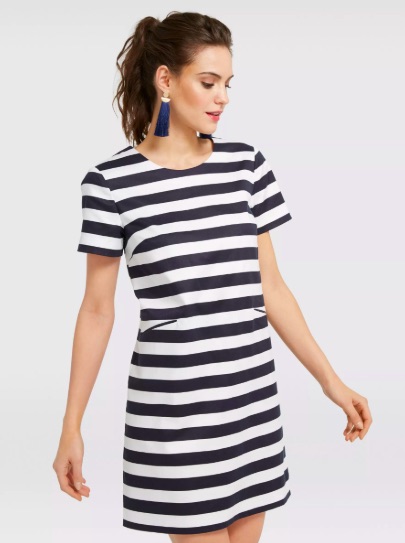 Stripe Shift Dress ($92, down from $115 with code SUMMER)
Ditto for this chambray shirt dress Reese was spotted out in recently. Yep–you guessed it: on sale!
Shop now (don't forget the code!):
Belted Chambray Shirtdress ($78.40, down from $98 with code SUMMER)